130 cats in a small apartment!!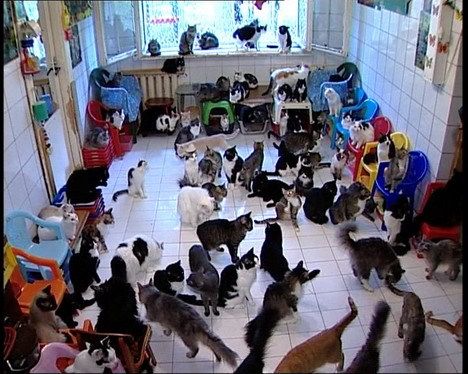 You know I've been wanting to get a brother or sister but I guess there's too much of a good thing. Here's some pictures of a nice old lady who's been helping out 130 homeless cats by keeping them in her tiny 1 bedroom apartment. Looks a bit...um...COZY...??
The place this happened does NOT have a shelter for cats so in a way, the lady is providing a valuable service to the community for FREE...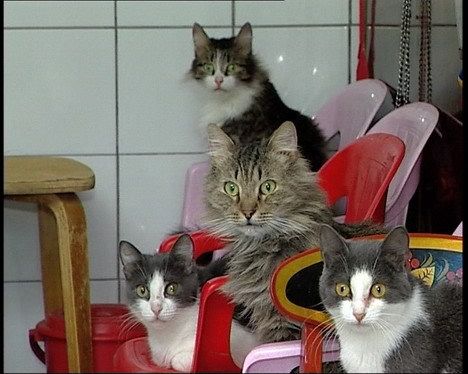 There was nothing in the article about how/if the cats were taken away. I don't know if that's good or not. Even if she could keep up with feeding/watering and litterbox duties, how could she give enough attention to each cat so they would not turn ferral??