I'm in trouble...
You see, the stairway upstairs is right by the front door. So I can sit on the landing of the stairs and look outside. But then, if I am feeling really good, I want to rub my chin and there's the nice flower arrangement my mama put up there just for that purpose. Ooops! You mean I was NOT supposed to rub it?? My bad...
HI THERE!!
Oooooh, chin scritchies!!
Ooops, now the flowers are a little crooked, heh-heh...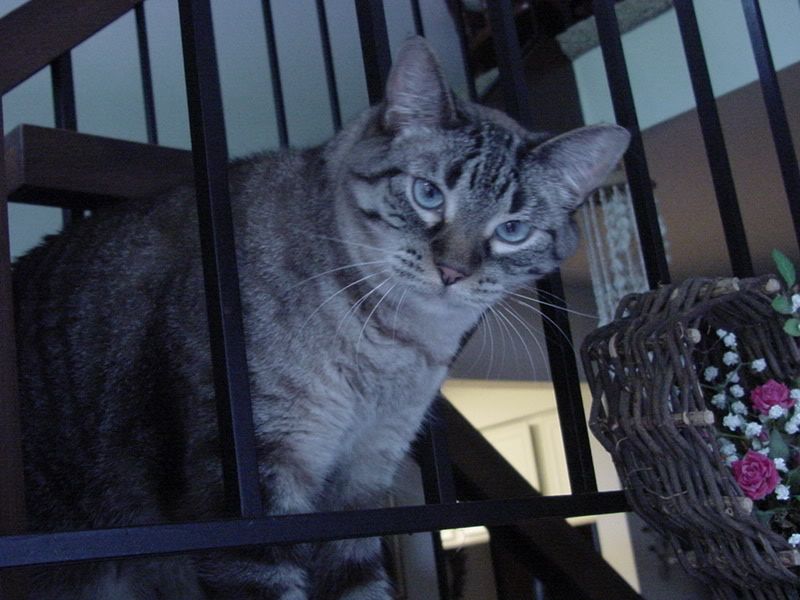 Welcome home, mom & dad!!